Welding Services for Manufacturers
We are equipped with a variety of welding equipment including robotic welders, weld cells, and spot welders to meet a variety of customer needs. Our state-of-the-art robotic welders provide faster cycle times and more consistent weld quality.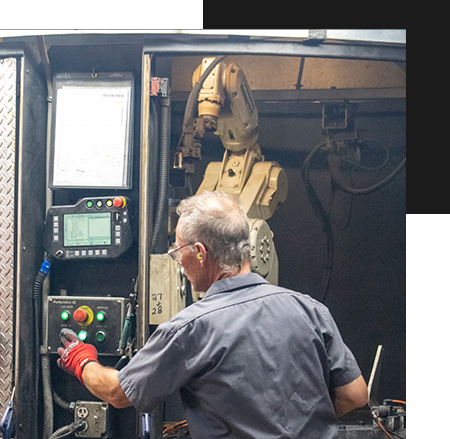 Consistent Weld – Every Time
Robotic weld cells are useful for projects that require repetitive and consistent welds. At Hi-Tech, our robotic welders allow us to help you decrease manufacturing costs, increase weld quality, and improve productivity by efficiently producing higher volumes of parts. Robotic welders also provide our employees a safe work environment.